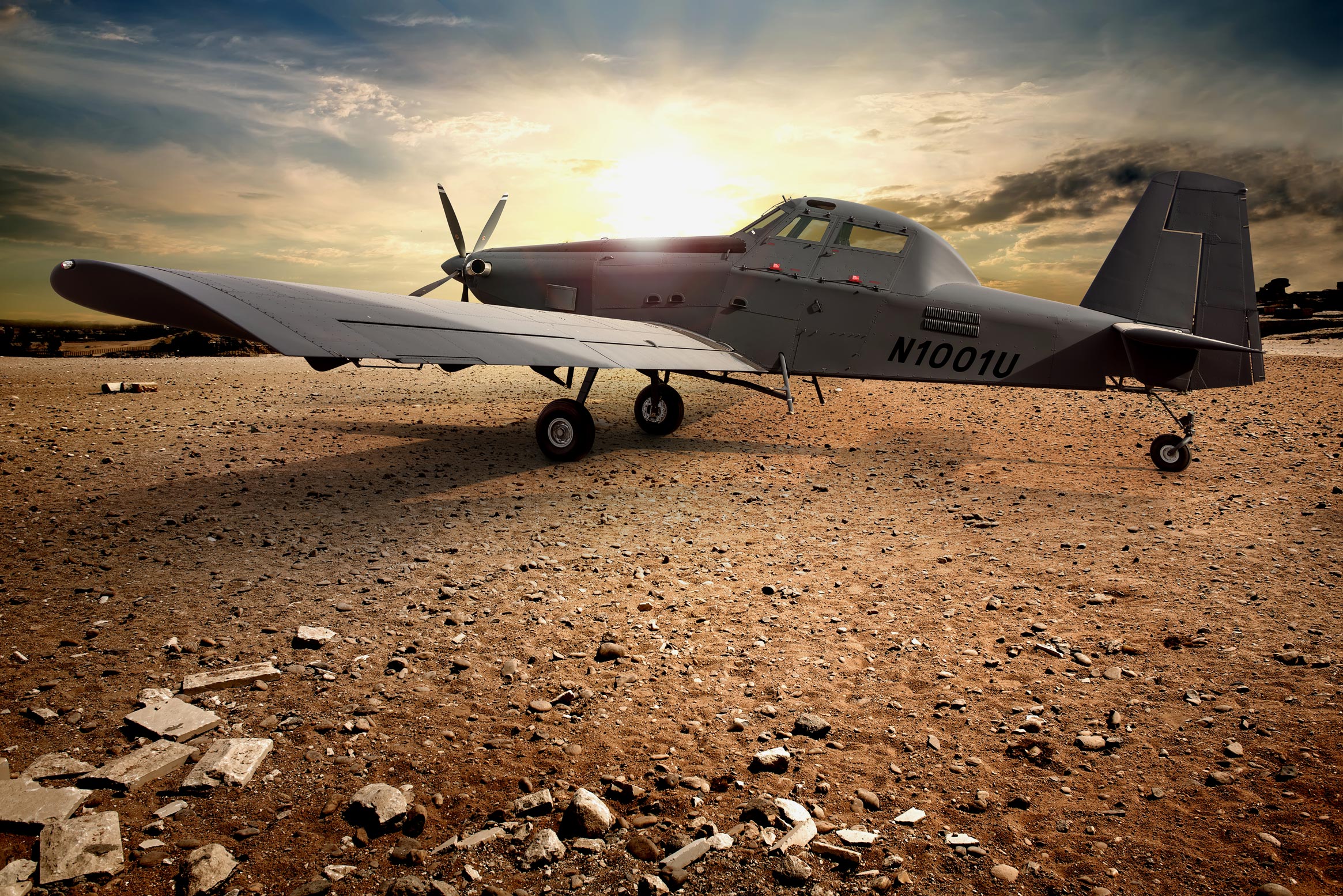 Following up its standout appearance at last year's Special Operations Forces Industry Conference, the formidable AT-802U strike/ISR turboprop airplane will once again be on static display outside at the Channel Entry of the Tampa Convention Center during the 2019 SOFIC conference. Showcasing its multi-mission versatility, the world's largest single engine airplane will be loaded with a bevy of guns, munitions and special mission sensor payloads beneath its 59-foot wingspan.
The AT-802U multi-mission aircraft series is a rugged, versatile platform that addresses an array of evolving security environments. The FAA type certified, fully-armored airplane has the payload, endurance, and austere environment capabilities that make it an aircraft well suited for the USSOCOM and AFSOC foreign internal defense (FID), combat aviation advisor (CAA) and direct action (DA) missions against our nation's and allied nations' most dangerous threats.
Attendees at SOFIC 2019 will have the opportunity to examine the AT-802U's tandem seat cockpit and interoperable flight systems. A variety of sensors and munitions will be mounted on the aircraft to include an RF emitter targeting system and precision-guided 2.75-inch rockets, Raytheon MTS-A Multi-Spectral Targeting System, Dillon-Aero gun pod, FN-Herstal .50 cal gun pod, AGM-114 Hellfire missiles, and a GBU-12 for good measure.
Air Tractor representative Tom Menker contends the capabilities of the AT-802U go well beyond "light attack." The airplane is more aptly described as a strike-ISR platform, he says, possessing the versatility and performance attributes to fulfill all operational phases of Dynamic Targeting—find, fix, track, target, engage, and assess (F2T2EA). "The 802U is adaptable and interoperable with a variety of armaments and special mission sensor payloads," Menker reports. He adds the 802U offers big advantages in sustainment and operational readiness compared to conventional military aircraft choices. "This is an airplane with a unique set of attributes and capabilities. It can perform the dynamic targeting tasks of fix, track, and assess with its multi-sensor payload and real time data links. The additional necessity is its 8+ hours of endurance. During the engage phase, it can carry a 3,000-pound weapons payload. Other light attack platforms have neither the endurance nor payload to execute all phases of dynamic targeting."
For partner nations, AT-802U checks all the boxes, Menker says. "It's affordable to purchase and operate. It provides lengthy loiter time and can be easily modified with reconfigurable sensor payloads as technology evolves. It has the strength and durability to carry a variety of 500-pound class munitions and to operate in austere conditions. It doesn't require a large support footprint, and the airplane has a well-established global logistics network."
Menker continued, "The AT-802U is lethal as well as unconventional. The special operator's tenants all apply— agile, lethal, survivable, affordable and interoperable."